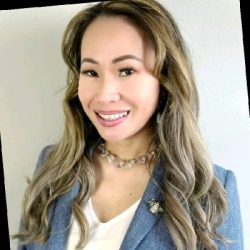 Insurance | Investments | Tax & Estate Planning
Hermiliza is a dedicated financial consultant with over 7 years experience of providing expert guidance in the insurance industry. Based in the Ontario region, she has established herself as a trusted professional in her field. With a license in LLQP, she possesses the knowledge and expertise required to assist clients with their insurance needs.
Specializing in various insurance types, Hermiliza focuses primarily on life insurance, critical illness coverage, travel insurance, health and dental insurance. She also provides advices and strategies for income protection and wealth management. Her in-depth understanding allows her to offer comprehensive solutions tailored to her clients' specific requirements.
Currently, Hermiliza is working at LifePlan Investments, a reputable financial services firm known for its commitment to delivering quality insurance products and personalized advice. With her vast experience and dedication to client satisfaction, she has successfully helped hundreds of individuals and families navigate the complexities of insurance planning.
Hermiliza's approach to her work is characterized by her attention to detail, strong communication skills, and a genuine concern for her clients' well-being. She takes the time to listen to their concerns, assess their financial situation, and carefully analyze their insurance needs. By providing customized recommendations and strategies, she ensures that her clients receive the most suitable coverage to protect their loved ones and their financial future.
Throughout her career, Hermiliza has built a reputation for her professionalism, integrity, and ethical conduct. She understands the importance of building long-term relationships based on trust and transparency. Her clients appreciate her dedication, responsiveness, and ability to simplify complex insurance concepts, allowing them to make informed decisions confidently.
As the insurance industry continues to evolve, Hermiliza stays up-to-date with the latest trends and regulations. She regularly participates in professional development opportunities and engages in continuous learning to enhance her skills and knowledge. This commitment to ongoing education allows her to provide her clients with the most relevant and effective insurance solutions available in the market.