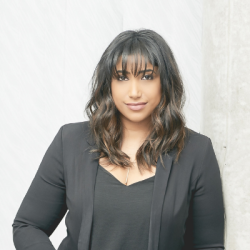 Award Winning Financial Advisor | 15 Years Experience | 100+ Clients
Shakisha is an award-winning financial consultant with 15 years of experience in the field. She has secured 100+ families by providing affordable financial solutions as per their need. She also mentors and coach new advisors and is actively involved in providing financial education.
As a financial advisor, she can bring you closer to the future you see for yourself in many ways – from creating personalized savings strategies for all your short- and long-term goals, to selecting the right investment products for you, working through estate considerations and setting up insurance protection for you and your loved ones. But the most important benefits aren't necessarily the details of strategies and investments.
I believe the real difference is in finding a long-term, trusted partner who understands what's most important to you, and why.
No two people are the same, so your financial goals and investment strategies should be as individual as you are. By listening to your unique story, I can help you develop sound goals and strong foundational strategies to keep you on track toward your vision for the future.
At LifePlan Investments, our team of financial advisors and myself are committed to your lifelong journey, so you can be sure you'll have someone to help you adapt as life evolves. Whether you want to save for retirement, make sure your kids or grandkids graduate college debt-free, travel the world or build wealth to last generations, we can partner with you to realize the possibilities.

YPAM - VP of Business Partnership and Development

Mount Joy School, Treasurer
I always believe in building and supporting communities and volunteering

Support Richmond Hill Rotary club

City of Markham - Pongal Heritage event
Financial Literacy & Mentorship

Access Employment mentorship

Skills for change mentorship