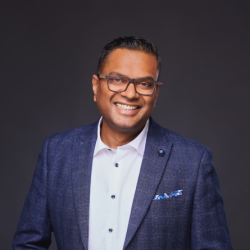 Ahilan (AKIL) Balachandran
B.Comm, CFP, CLU, CHS, EPC

ahilan@lifeplaninvestments.ca
I started my journey as a medical student in Russia, then made a dramatic switch to join the financial services industry in Canada to help people plan, build and protect their wealth. This move led me to working in management and leadership development roles with a global financial service company.
In 2017, I quit my corporate role to start a new journey – a personal one aimed at changing the status quo of financial advice and the distribution of financial solutions. I was driven by the fact that over time I recognized that insurance and money management around the world is overly complicated and only benefits a privileged few. I believe managing money should be simple enough for everyone to understand.
That is why I created LifePlan Investments to help people plan and take control of their financial futures; and to make them aware of the insurance and investment solutions they can use to build and protect what is most important to them – all in a simple, understandable way.
At LifePlan Investments, I work with a team of professionals (accountants, lawyers, portfolio managers, and other financial advisors)to help plan their financial future, build wealth and protect their legacy and income.

YPAM - VP of Business Partnership and Development

Mount Joy School, Treasurer
I always believe in building and supporting communities and volunteering

Support Richmond Hill Rotary club

City of Markham - Pongal Heritage event
Financial Literacy & Mentorship

Access Employment mentorship

Skills for change mentorship