Sometimes, managing your finances can be overwhelming, but a financial advisor can help you make sure you are making the best decisions for you to achieve your future financial goals. They can also ensure you are avoiding any commonly made mistakes that people often make regarding their finances.
To ensure you are hiring a financial advisor that suits your needs the best, you must take certain steps before finalizing who to hire. Placing your well-earned money in the hands of one person is no small task and requires trust. Hiring the wrong person could put not only your finances at risk and will endanger your long-term life goals. However, before reaching the point where you are ready to meet your potential advisor and ask them some questions, you need to make sure you know what you will be hiring a financial advisor for.
When To Hire A Financial Advisor
Regardless of your financial status, hiring a financial advisor can help you out of challenging or complicated financial ruts you may have fallen into, they can even help you achieve your lifelong dreams by bringing financial discipline into your life.
An outstanding financial advisor can assist you with implementing strategies and making your financial goals a priority. In case you lack knowledge in the area, they can educate you on what you need to know and see you as a real person. For example, suppose you are looking to make some investments but lack the know-how or experience. In that case, an investment advisor could assist by planning short and long-term strategies which would help you safeguard and manage your portfolio and multiply your wealth.
Hiring an advisor who is a professional in handling taxes could help you with complicated calculations and help avoid any tax errors. Since they would be highly qualified in tax management, they can help you avoid making mistakes that may cause discrepancies and result in legal implications. Government policies are regularly changing and if you are managing a business, non-compliance could mean penalties. A financial advisor can help you avoid that.
Major life changes can often prompt the need for a financial advisor. A marriage, divorce, birth or a child, or a serious illness can be an overwhelming and emotional time, and a professional to help you through the financial implications that life even brings can help you not just financially but emotionally as well.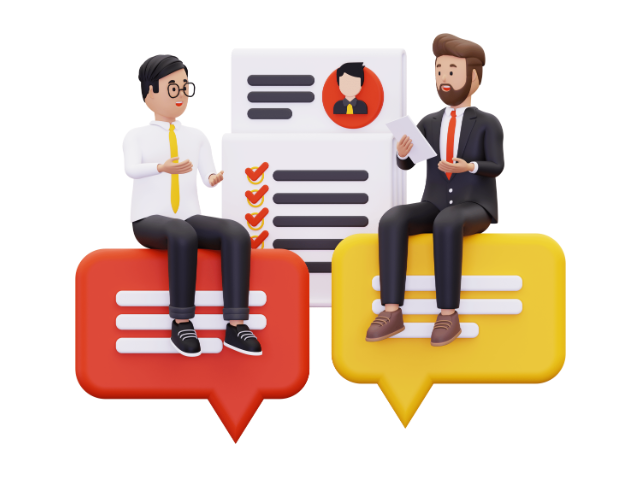 Questions To Ask Your Financial Advisor
Hiring the wrong advisor could end up costing you money and jeopardizing your mental health and future goals. Therefore, it is necessary to take the right steps to ensure you are hiring a financial advisor that is suitable for your needs. Asking your potential advisor the right questions is necessary so that you can receive the proper guidance and support throughout your journey.
Are You A Fiduciary?
One of the most important questions to ask is whether your advisor will serve under a fiduciary duty or not. In case you are unaware of the term, a fiduciary advisor is required by law to advise you by prioritizing your best interests instead of being concerned with their financial gains.
Although non-fiduciary advisory doesn't necessarily put you at a disadvantage, it just may mean they may have other priorities along with yours. To confirm if your potential advisor is a fiduciary or not, cross-check with Canadian Securities Administrators' National Registration to see if your advisor is registered and what sort of registration they hold.
Your Qualifications and Experience?
Although it is not required, most financial advisors in Canada typically have some sort of background in finance, business, commerce, or economics. However, the Canadian Securities Course (CSC,) which is offered by the Canadian Securities Institute or CSI, is a bare minimum requirement for financial advisors. Which career path a financial advisor chooses depends on what designation they wish to acquire such as CFP (Certified Financial Planner) or CIM (Chartered Investment Advisor.)
Any advisors interested in selling securities, however, must pass the CSC as a prerequisite. They must be registered with either the Investment Industry Regulatory Organization of Canada (IIROC) or the Mutual Funds Dealer Association (MFDA) to be able to sell securities or manage portfolios.
Any chosen designation that a financial advisor decides to pursue will require a minimum amount of experience in the field. For instance, to become a CFP, three years of work experience is a must and a CIM designation requires a two-year of experience in the field. Of course, the more clients your potential advisor has handled, the more experienced he would be in tackling your finances, however, the newbies often bring more enthusiasm and a strong desire to do well which can be highly beneficial.
Your Preferred Payment Method?
There are a variety of fee structures that advisors follow. It can be a percentage of the assets managed, hourly rates, transaction fees, or a flat fee. Some even use a hybrid fee structure. However, any advisor who chooses to follow a combination of fee structures should make their expectations clear to their client. Make sure you inquire clearly about what they will be charging and how and when they expect their payment.
In addition, the fintech industry has introduced the concept of Robo-Advisors to make financial advice more accessible and affordable to the younger generation or to those who can't afford to pay hefty amounts of money to protect their income or savings. Artificial Intelligence advisors are rapidly evolving and though they do not offer the same experience as a human advisor, additional add-on features for extra charges can give you a more personalized experience. Although robo-advisors have risen to prominence, many still claim they lack the human touch.
How Do You Plan To Communicate?
It is important you make clear to your potential advisor what mode of communication will be convenient for you. Your preferred means of communication may not necessarily be suitable for your advisor. You may prefer a personal experience while others find virtual communication convenient.
Often professional and personal commitments may require you to keep in touch with your advisor at odd hours or on weekends. Tell them that if such is the case. Better to clear this on the get-go rather than to have complications arise later that may hinder the client-advisor relationship.
If online communication is preferred, make sure your advisor has the means and the equipment required to communicate with you. Furthermore, inquire about how often they plan to check in with you and update you on the current financial situation. How well and how often an advisor communicates with their client is the key to building a strong advisor-client relationship.
What Is Your Investment Strategy/Philosophy?
A professional advisor will make sure that they understand your financial goals and if you are considering investing, properly assess what your risk tolerance will be. Give them scenarios and ask what their strategy is when tackling unanticipated setbacks such as sudden job loss, inflation, or a recession.
There is a conflicting point of view amongst financial advisors regarding active and passive investing styles. Each style is based on a very different view of how the market operates. Ask if they have a particular style preference in investing or if they usually favor a specific type of investment in order to understand the kind of risks you will be exposed to and the returns to expect.
Conclusion
A good financial advisor will always aim to first understand your future dreams and based on your current situation come up with strategies that are personally tailored to your needs to achieve them. A financial advisor can do more than simply manage your expenses or help you with investment-related decisions. They can not only decide your financial goals but can also help you prioritize them and devise multiple strategies, short and long-term, to help you achieve them.