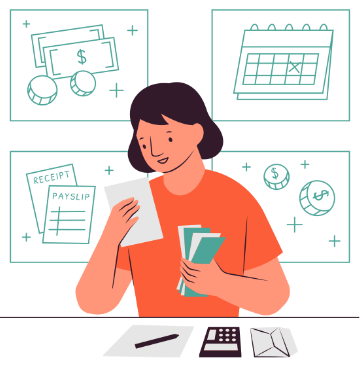 Inflation has been wreaking havoc worldwide and has peaked at an alarming high. This has resulted in banks raising interest rates, increasing economic activity and commodity prices, and causing supply chain disruptions, all of which have further exacerbated the economic disruption. The high borrowing costs have placed an even higher burden on incomes which has resulted in putting an immense financial burden on families of all statuses. According to the CIBC Poll Key Findings, 55% of Canadians believe their overall wellness is directly related to their finances, and 75% indicate that their financial wellness is a priority. This goes on to prove that for most Canadians financial stability is of utmost importance.
For many people, numbers, and calculations may not be their strong suit. Secondly, money management can become complicated and overwhelming to many, especially if they have a big family to support. And even if you are good at math, there can be several reasons why it is well-advised you hire a financial advisor.
Advantages Of Hiring A Financial Advisor
Other than the obvious benefits that come from hiring a financial advisor (helping you manage your money) there are many other advantages of hiring one. For one, it saves you time. This can be especially advantageous if you are a business owner or your work hours are long. Getting expert advice from someone who is experienced will reduce any chances of suffering major financial losses. Sometimes we are not aware of laws and legislation changes, but having someone that knows you is important so you can stay focused on the things that matter to you. When managing your finances, neglect, and carelessness can cost you your life savings.
Hiring a financial advisor gives you a chance to approach your financial concerns from a different perspective. Sometimes, an expert can help you guide if you need to realign your priorities and can give you an unbiased opinion. In difficult circumstances, advisors can keep you from making emotional or rash decisions.
Although a financial advisor can be costly, in the long run, you will be safeguarding your money from major losses caused by making uninformed decisions. Not only can a financial advisor help you achieve your financial goals and your dreams, but they can also keep you organized, provide financial stability, and eventually lead you toward a wealthy future.
Why hire a Financial Advisor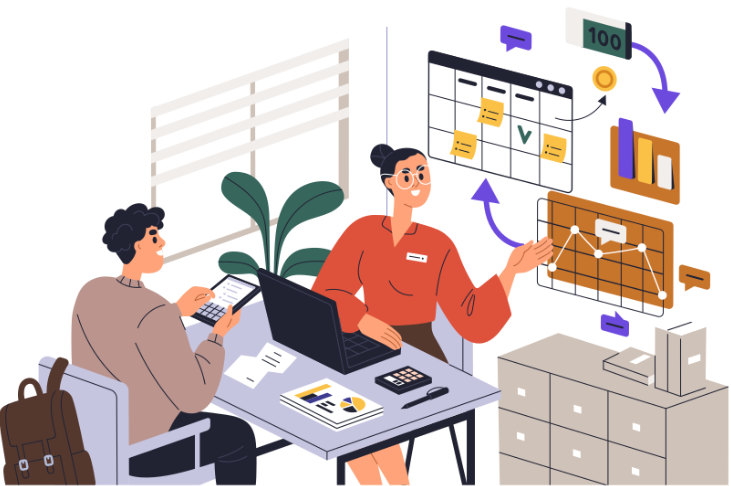 Financial advisors can help you with all sorts of financial planning. That means helping you manage finances for upcoming life-changing events such as marriage, childbirth, or a health emergency, or helping you plan for future events such as retirement or inheritance matters. A good financial advisor will present to you the technical jargon in a way you can easily comprehend. This can be significant if you are considering investing. Whatever you decide to hire a financial advisor for, make sure you have given a lot of thought to what you will be requiring the help of a financial advisor for. Sometimes that can mean an advisor handling several financial matters.
Life-Changing Events
Certain events in life result in drastic implications on your finances. Even memorable milestones such as a pay increase, a new job, marriage, birth of a child, or inheritance could require you to rearrange your priorities. A higher salary could mean you fall in a higher tax bracket and starting a family usually means bigger responsibilities and increased expenses.
Unfortunately, not every milestone is one-sided. Often a career change can be rocky and discussing its implications with an astute financial advisor first can be a smart move. Similarly, in the case of the death of a spouse, a severe health concern or a job loss can be a highly emotional circumstance in which you may require support. A financial advisor can help you navigate through any obstacle and minimize your struggles for smooth sailing toward your goals.
Future Goals
While some goals may be short term such as buying a car or paying for education, others may be long term like buying a house or planning for retirement. Almost everyone has dreams of living a peaceful life once they have turned old and grey. Though some have the desire to live a quiet life in a comfortable house, others seek adventure and wish to travel the world in their later years. Regardless of what your future goals look like, they will require years of planning in advance and a financial advisor can help you set up a strategy for your big life adventures.
For some people, leaving no financial burden (loans or debt) is a priority, for their loved ones. Carissa Lucreziano, Vice-President of CIBC Financial and Investment Advice says, "No one wants to be a financial burden to their loved ones in their retirement years, yet many are not confident they are saving enough to retire how and when they want." Lucreziano voices that everyone, especially women, can profit off of hiring a financial advisor.
Financial Conflicts Or Hurdles
Often when money is involved, there can be conflict. Especially if a lot of money is involved. Some household conflicts often result in putting you in a tough financial spot. A divorce may require you to hire a lawyer and a Certified Divorce Financial Analyst (CDFA) since it may mean realigning your future goals. There may be asset division, tax implications, child support, loans, and life insurance policies that may need reconsideration.
Similarly, receiving an inheritance can be a highly emotional time and often can bring forth disputes between family members, sometimes creating more financial stress rather than relieving it. Because the process can be complicated and emotional, a financial advisor can give you a different perspective and keep you from making rash decisions as well as help you safeguard your newfound wealth.
Similarly managing taxes, paying off loans, and clearing debts can be highly burdensome and difficult to manage, you may need help with formulating a plan that will pay off your loans and release you from debt. If you are considering selling off your business or acquiring assets, your taxes can be too complicated to manage by yourself and this is where a financial advisor comes in to save the day.
Conclusion
Financial advisors can do more than just manage your money. In life, many tough financial situations may arise in which they can assist. Furthermore, to help reach your long-term financial goals, they can write up plans and recommend adjustments to your finances as needed. Michael Hawthorne, a Certified Financial Planner says, "True benefit of financial planning is unquantifiable and greater than the financial benefit alone. Behind the numbers are our clients and we all have the opportunity to make their lives better." Hiring a financial advisor should not be seen as an additional expense but rather as investing in your future.